Mitsubishi Outlander Fishers IN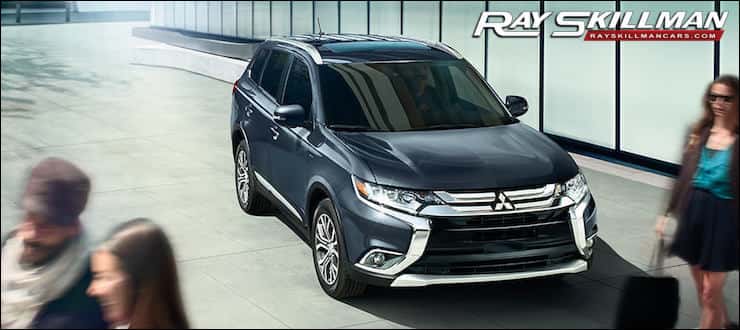 Set apart from the crowd, the all-new Mitsubishi Outlander is uniquely yours. Get all the perks of the new Outlander, along with the Indy area's best service and value, with the Ray Skillman Auto Group.
You have never been one to conform to the traditional mold. You like taking the path less traveled, and going your own way. To satisfy those individualistic qualities, the Ray Skillman Auto Group can't wait to introduce you to the new Mitsubishi Outlander. The exterior lines of the Outlander make it your style match to start. At Ray Skillman, we know the new Outlander, and look forward to getting to know you as well, as a member of our dealership family, and award winning tradition in sales and customer service.
The new Mitsubishi Outlander is the most advanced CUV to date. With its improvements it has a new more stylish exterior style. This new style line offers distinction, a turn away from the blandness of competitors. The new Outlander presents a wealth of new exterior highlights. Along with a handsome new front grille, Mitsubishi updated the front bumper, the front fenders and added stylish new fog light bezels. In back, they gave it new LED taillights and a sharp rear garnish. It also has new rear bumper and new rear backup lights.
It even got fresh and sporty new alloy wheels. Along with the aesthetic enhancements, engineers improved the Mitsubishi Outlander's overall ride quality. To reduce outside noise, a new windshield with sound-dampening acoustic glass was added. To combat wind noise, they streamlined internal body panels. And to help soften road noise and vibration, they added dynamic dampers to suspension cross members and to the rear differential. They increased body and suspension rigidity for more accurate handling, and made the rear shock absorbers larger to enhance ride quality. Engineers also meticulously recalibrated the electric power steering unit to improve steering feedback.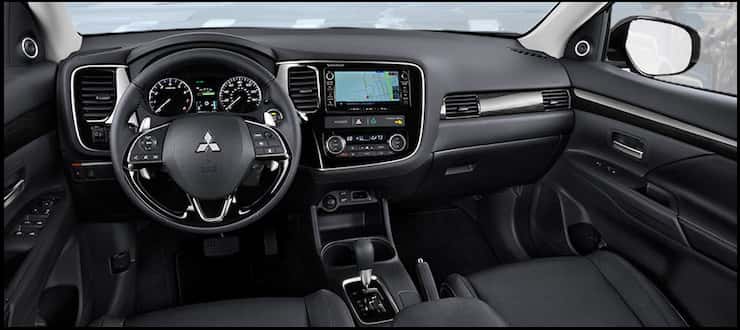 Pushing the bounds of automotive innovation, creating instead of imitating is what sets apart Mitsubishi from other car makers. Putting you first with each feature, giving them intent, and focus, to make your driving experience more attractive, efficient, powerful, and so much more, is the goal with each updated element in the new Outlander.
At the Ray Skillman Auto Group, we want you to know you are unique and one of a kind. Each time you step foot in our showroom near Fishers, you will feel like you matter. We will exceed your expectations in your new Outlander, and in the services we provided with each visit. To learn more about our dealership family, browse our incredible selection, read our testimonials from loyal customers or contact us with any questions you have. We look forward to answering them through email, chat or by phone at (317) 300-2003. Then, come in and visit with us in our hassle-free showroom. Test-drive the amazing new Outlander and experience excellence in automotive innovation and customer service.